Careers
We value ability and passion more than anything.
HOME
Careers
Recruiting Process
Recruiting Process
Join Cafe24 to fulfill your dreams.
Selection Process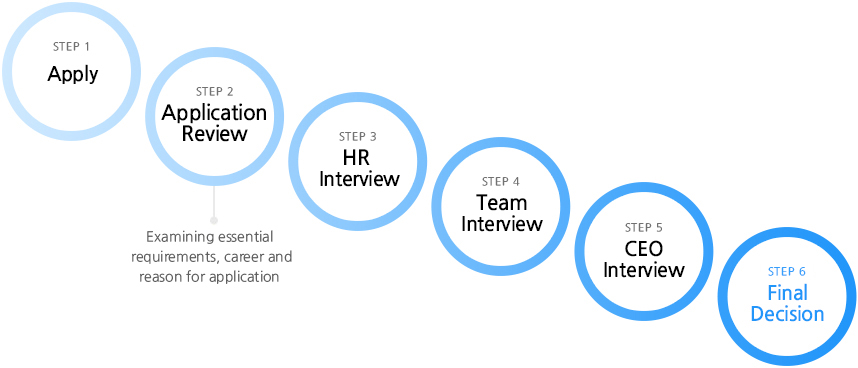 Apply
Paper Selection : Examining essential requirements, career and reason for application
Character Interview : By HR Team
Official Interview : By Team Leader
CEO Interview : By CEO and the Board
Final Decision
How to Apply
Cafe24 is not obligated to return documents submitted through the homepage according to the fair employment process legislation.
Contact

Contact us at recruit@cafe24corp.com or +82-2-3284-0293 for questions regarding recruitment.

Required Documents

• Resume (with photo)
• Cover Letter
• Career Description
• Portfolio (design)